The Sandman Will Keep You Awake - The Loop
Play Sound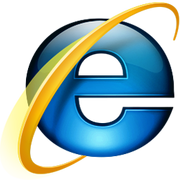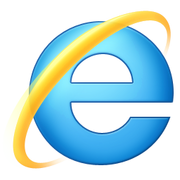 Internet Explorer (formerly Microsoft Internet Explorer and Windows Internet Explorer; abbreviated to MSIE or, more commonly, IE), is a series of graphical web browsers developed by Microsoft and included as part of the Microsoft Windows line of operating systems starting in 1995. Internet Explorer uses the Trident layout engine. It was first released as part of the Plus! for Windows 95 add-on package in 1995, with later versions being released as free downloads or in service packs. By default, it is included in all OEM service releases of Windows 95 and later. The browser has been discontinued in favor of Microsoft Edge in 2015, but is still maintained by Microsoft.
The last release is Internet Explorer 11, which is available for Windows 7 and later, and Windows Server 2008 R2 and later.
On January 21, 2015, Microsoft Edge has replaced Internet Explorer as the default browser on Windows 10, and development for Internet Explorer has ceased but is still maintained.
External Links
See Also